They knit together in circles with crochet, with uniform additions, to make a flat circle. There are two such circles. Metal clasp can be purchased at the sewing accessories store. If you can not find such a fastener, then you can just sew up the zipper. Both sides are sewn on the bottom part, and in the upper one is inserted into the metal fastener on the glue and clamped with pliers. Or lightning is sewn (to choose from).
Fperezajates is also a fan of Fimo's plastic arts. She made many different buttons of polymer clay to decorate each of the beauticians. And one cosmetic bag is even decorated with mugs of felted wool. You can follow this example, and you can decorate the cosmetic bag in your own way.
The sizes of a cosmetic bag can be made different – depending on requirements. You can make any diameter of such beauticians – he mini-purses to a cosmetic bag the size of a handbag. If desired, you can sew a lining of dense fabric, if you, for example, plan to store small cosmetic jewelry – earrings and rings.
If you are thinking about what hand-made thing to make as a gift by your own hands by March 8, mom, friend or girlfriend, then you can choose your own lovely crocheted cosmetic bag! And you can make any decor of a cosmetic bag – bead, beads, embroidered felt, knitted, embroidered, buttons, or felted wool.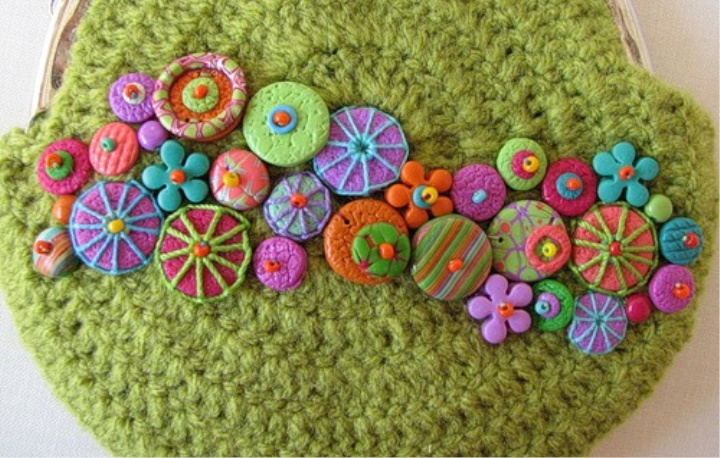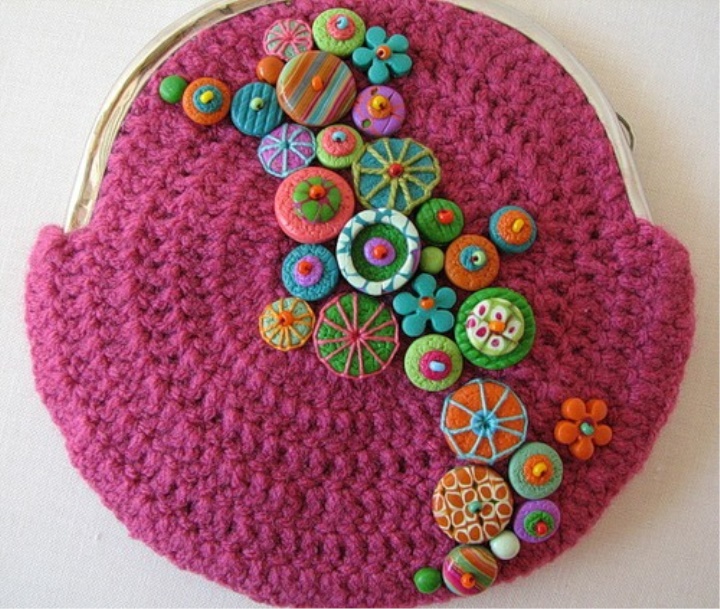 Categories: Crochet Bag Patterns